---
These are In-Dev photos of the Minecraft resource pack I'm building. It features modern equipment and a familiar feel, but is practical: less stone-age! Many things have been reimagined. Currently, it is not finished, but please contact me to show your support, or give feedback, which is important for my continued progress. And I can't forget the already enthusiastic feedback: thanks guys!
Download for free and answer this quick survey: Download now!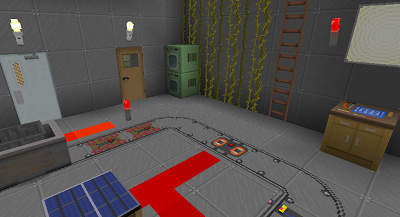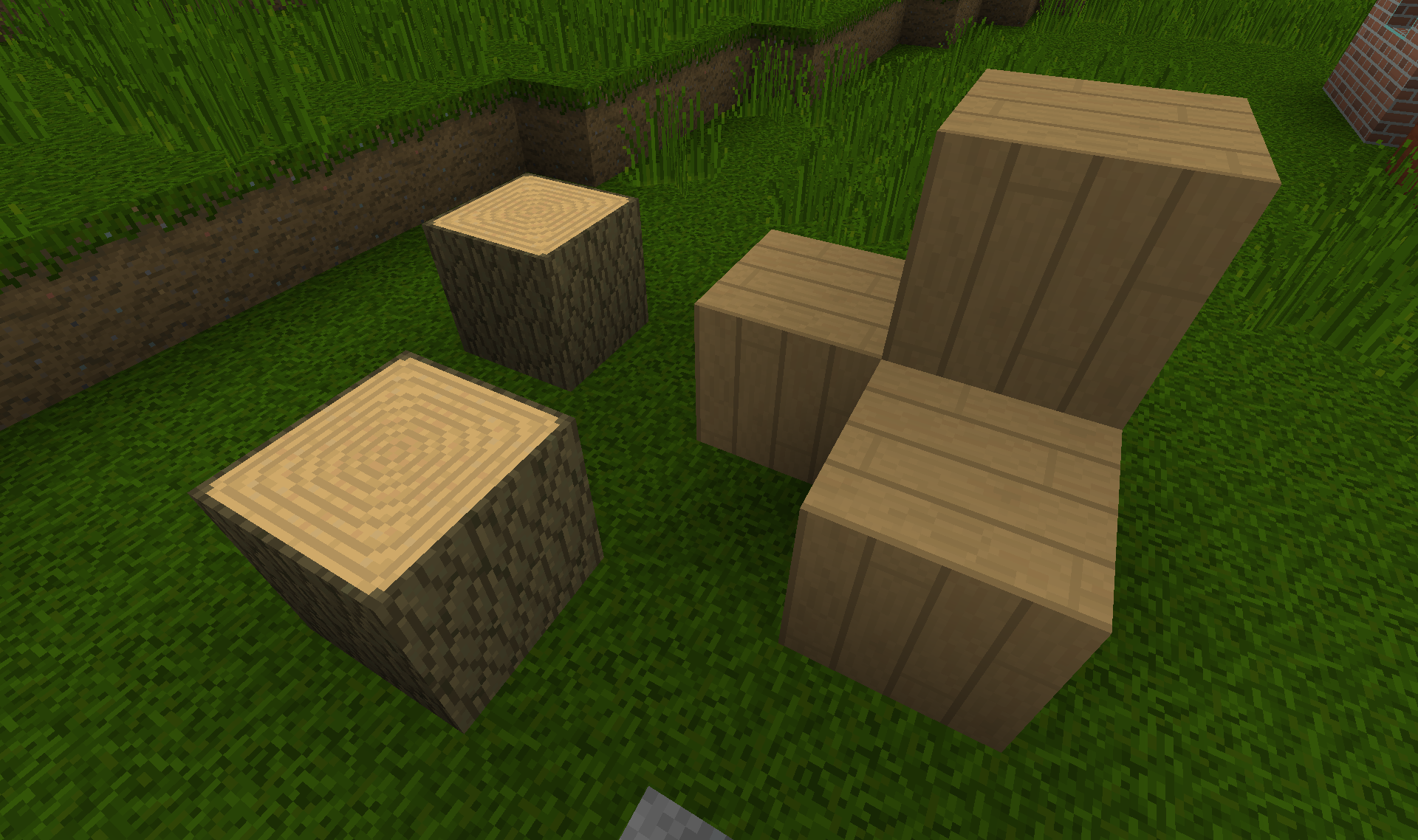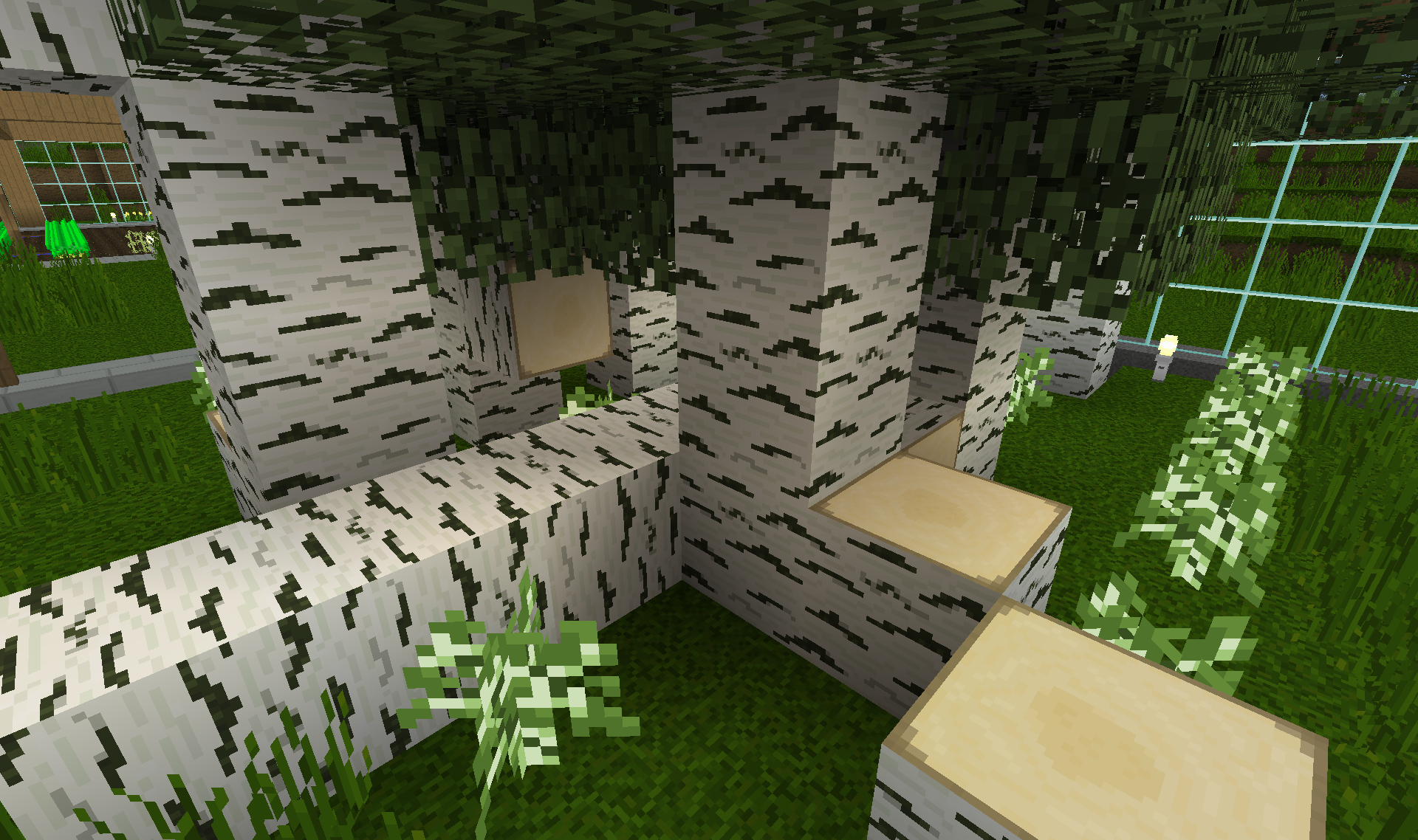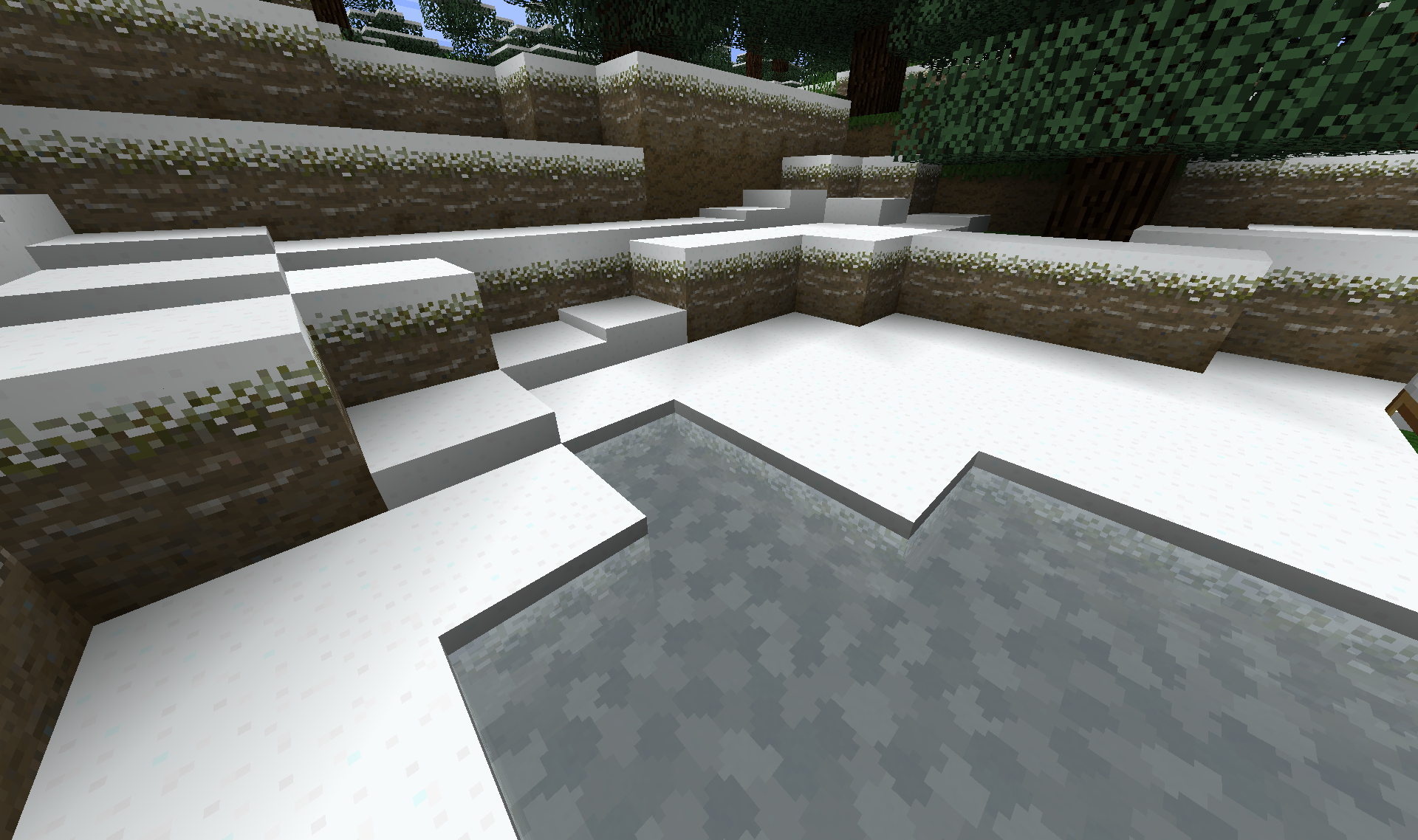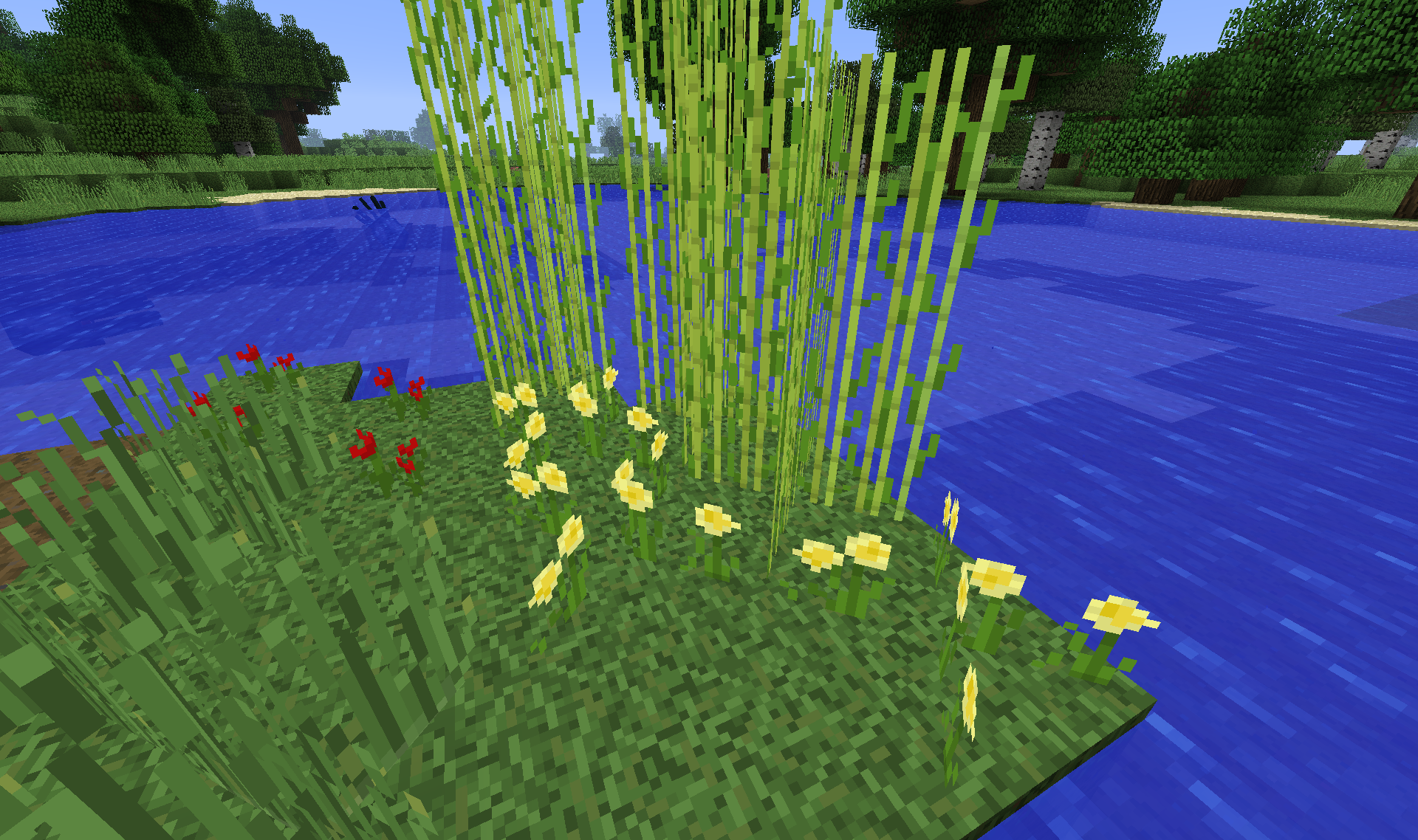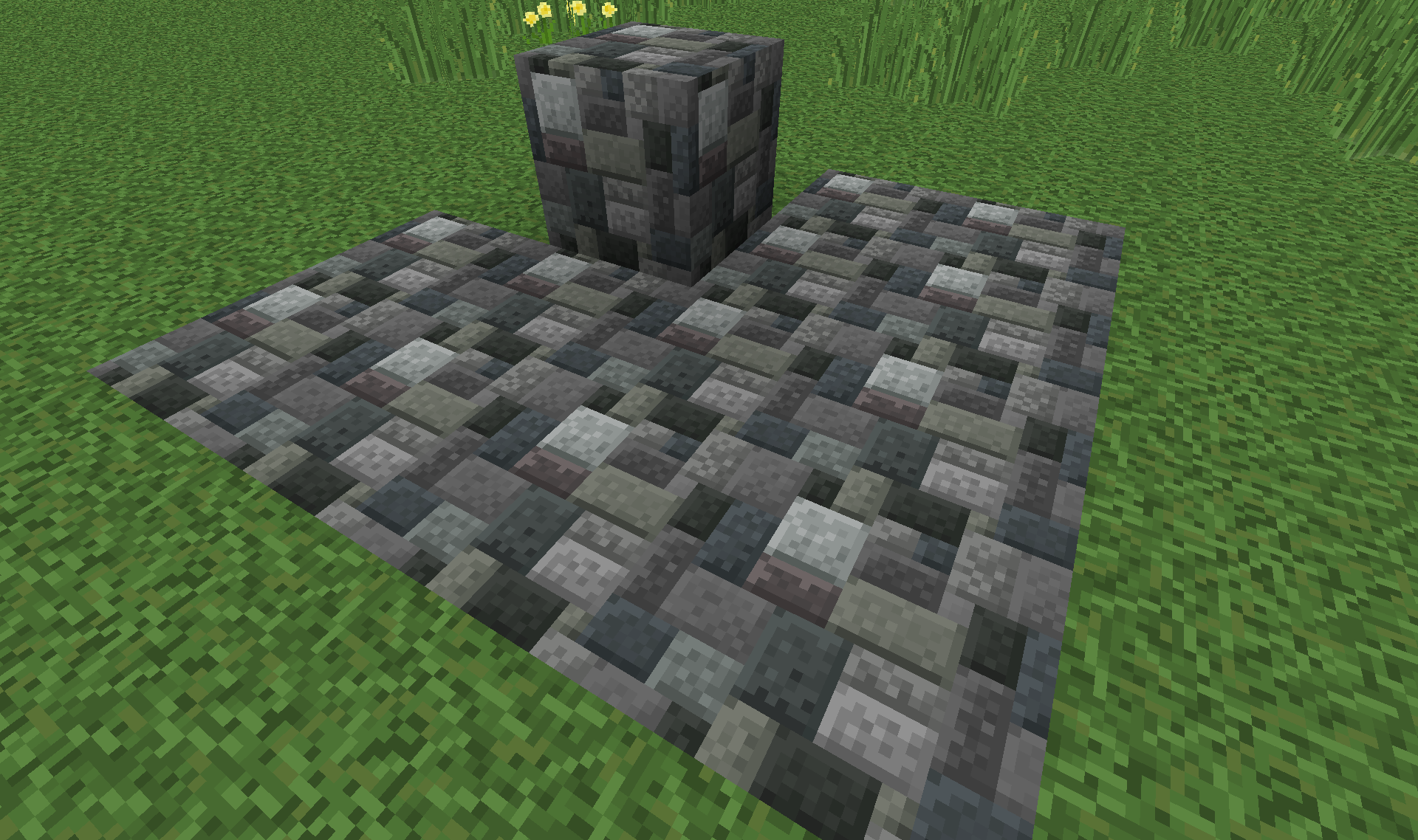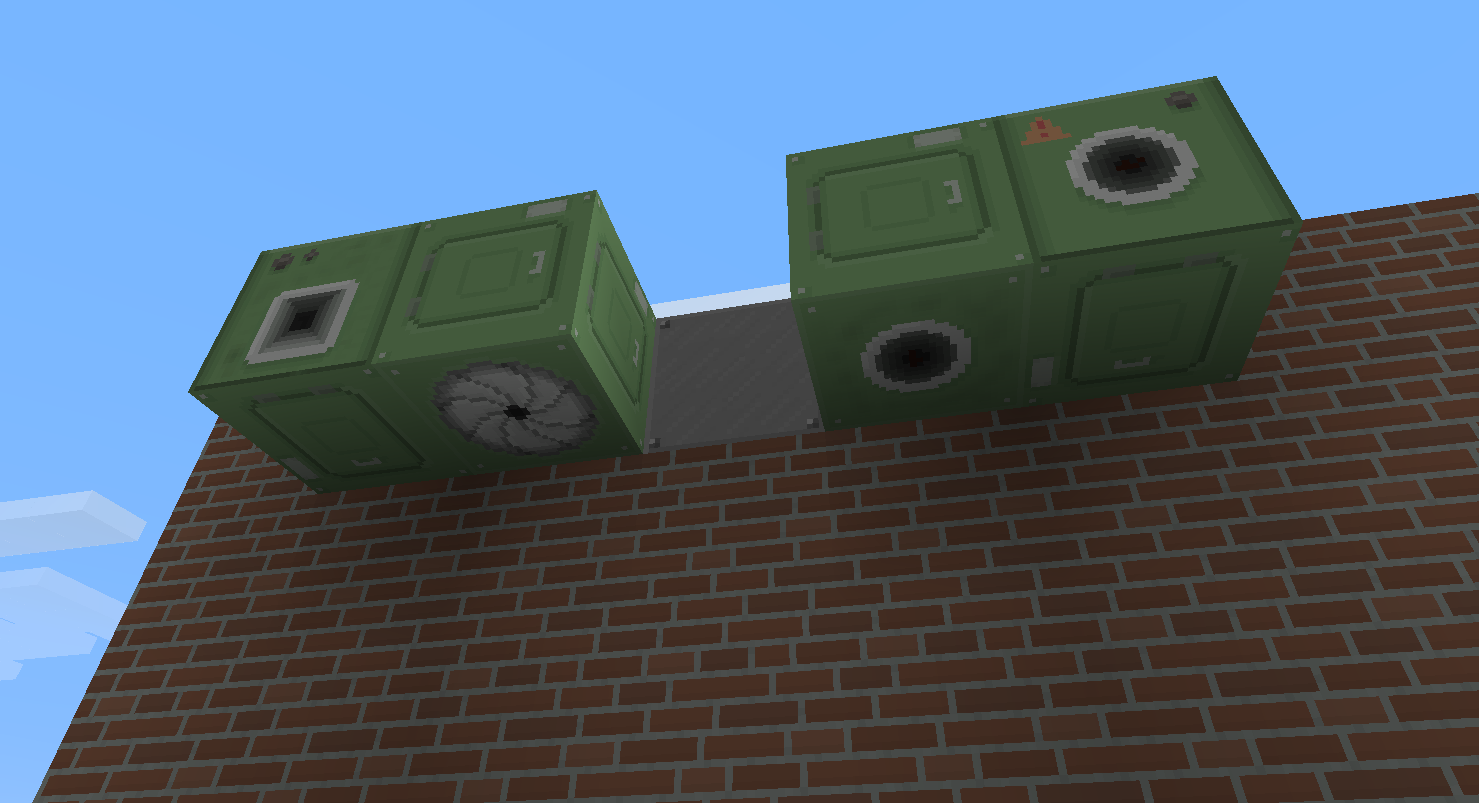 ---
Hey! Over the weekend, I decided to get into the Texture Pack Community. So I've started to build my dream textures and they are the best I've ever seen! Tell me if you would use them: the more people like them, the harder and faster I'll work to get it done. Now, who wants to preorder?! 🙂
The grass looks so awesome I just want to RUB MY FACE IN IT. The dirt is as good as brownies with specks of the world peeping through. (just look at the picture)
Farms everywhere just got a load of hay! Wait pigs don't eat hay...
Another shot of the grass- just a bit more of it on the edges, because you can never have too much. (especially in Minecraft)
WORLD HUNGER SOLVED! That stuff you grow in your Minecraft is not wheat. Maybe some genetically modified stuff, but... this is real! Extra care and research has been done to be scientifically correct. You will be educated! (man, I got to get working on a disclaimer) Also, the non-hydrated farmland is realer than ever, I think.
Ok, can someone tell me why there is a chicken here? WHY IS THERE A CHICKEN HERE?! SOMEONE'S GETTING FIRED!! WHY THE-- — with The Chicken in Minecraft
And so it begins- texturing wood: what I believe is the hardest because YOU CAN STAIN WOOD ANY COLOUR YOU WANT! Not helping. Also, the reason why I call this pack a mod is starting to show. This is a new type of wood I like to call mahogany! (Jungle: so vague) tell me what you think, because I know this will be controversial. I think it has the perfect balance between Minecraft-pixely, and grainy wood. Also in this update: tall grass, brick, and THICK glass.
Colin's Mod'Mod features the latest in technology. Here, we witness the power of the sun being transformed into electricity. Of utmost elegancy.
More machines: one of the coolest faces in the game, the dropper (left) with the patented Iris Port (tm). The dispenser (or launcher) still shoots, so watch out!
The crafting table- for all your crafting needs. Actually the first texture I made. Hmm, how does that work? It was the pure quality of this first texture that drove me to create the rest. Thank you 4 wooden planks.
Daffodils not Dandelions! Tulips not Roses! Sugar cane not bamboo! Nature in Colin's Mod'-Mod is livin'! Ignore the background, it is all vanilla textures.
My personal sugar cane farm. An up-close view of this sweet, realistic texture. Ignore the background, it is all vanilla textures.
Some of the tools! Finally a peek at what will always be in your hand! Can you match the customized, but PRACTICAL tools to their vanilla counterparts?! AWESOME RIGHT?!
Real sandstone! Take note of the different top, side, and bottom textures: also making sense.
Now you too can have beaches that look like they're covered in this brad-new material!: sand!
Stone Bricks! (Or blocks as they'll be called) are done and lookin' smoother than ever! I have tried to make it look like concrete, since many outdoor structures are made of that.
Cobblestone! I've always wanted a texture like this, ever since I saw some ancient castles on my trip to San Jaun. The walls were just built out of all kinds of different junk. So here's a ton of different rocks put together randomly. I think I may be lowering the saturation a bit (more grey). Tell me what you think.
So here's a prototype (like I'm actually building it) of the soon-to-be repeater. I gave it that circuit breaker metal case feel. It's also designed to hook up with my cables nicely. By the way!: as of Nov. 22 (day of posting this) I estimate the entire pack is 55% complete! Ain't that awesome!
The comparator, with it's usually hidden integrated circuit shining as the center-piece. That 3rd light you pop in and out reminds me of a drain stopper.
INTEGRATED CIRCUITS!
Sorry, guys, I've really let the place go...
Don't mean to spoil the surprise, but just to keep you hooked: this is your Christmas present from me to you! It's very close to completion, and the resource pack will be done for the holidays. Here's a picture using some new textures and shading, getting into the Christmas spirit.
Getting colder! The world is freezing, but more beautiful than ever. Snow sticks to the sides of blocks, hardened by frost. The ice has a unique peened-look to it, because no one has skated on it yet- like Minecraft ice...
This is a small, but important tweak to the colours. Biomes change the tint of their blocks, and after a while, I've optimized it with a perfect online gradient editor. Those are not shadows you see there, it is literally the abundance of nutrients in the soil that allows forests to grow.
For many out there, this might just be the most common block in your inventory. So I better do this right. Let me know otherwise. Oak planks, the default wood in Minecraft is finally in the mod. I admit: I definitely hesitated!
The Oak family! Funny how every tree is 8 years old...
A forest of oak trees. I'm a huge fan of the bark. The best bark I've seen. No one ever talks about bark. Now you can. Bark.
Merry Christmas! The first major release of Colin's Modern Mod is here. Remember, it is definitely not finished, and changes/additions will still be coming out. To get your hands on this pack, follow this link, and you'll be able to download it!
The Woods of the World. Why is oak horizontal? So fences look like they are built properly! And to give you more options... Download now!: